Place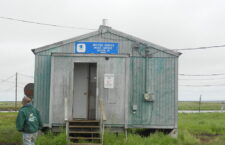 Indigenous Yup'ik Alaskans grapple with the relocation of their town as permafrost thaws and riverbanks erode.
Where the mountains and forests end, the ocean begins.
While laboring at a remote commune in the wilds of New Mexico, Emily Schosid learned what real sustainability means. And it's not at all what you'd expect.