Trevor Dolan, Editor in Chief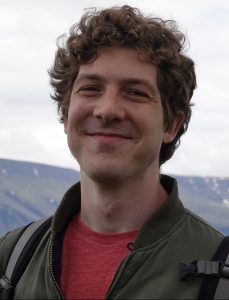 Trevor is a Master's in Environmental Management candidate set to graduate in spring 2020. He has an interest in environmental law and policy, with an emphasis on environmental justice issues and climate change mitigation. Trevor has worked for a bunch of environmental NGOs, including WE ACT for Environmental Justice, the Michigan League of Conservation Voters, and the Environmental Law Institute. Past writing includes a senior thesis on crop donation tax credits and several editorials for publication in his undergrad campus newspaper, the Michigan Daily.
---
Karam Sheban, Managing Editor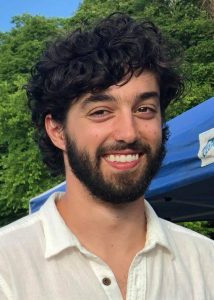 Karam Sheban is a second-year Master of Forestry candidate at the Yale School of Forestry and Environmental Studies. His interests include community development and resilience, alternative and regenerative forest economies, and environmental writing. Before coming to Yale, Karam worked in Appalachian Ohio with private landowners, using forest farming as a mode of economic development and as a strategy for private forestland conservation. Before that he spent two years as an assistant producer for an NPR public affairs show in Columbus, Ohio, where he grew up.
---
Samuel Cordon, Arts Editor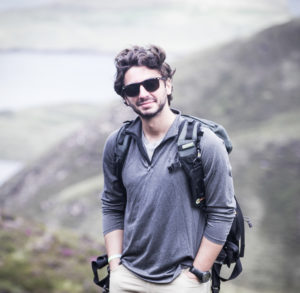 Sam is a Masters of Environmental Management candidate with the Yale School of Forestry and Environmental Studies, and is a Journalism Scholar at Yale College. Before coming to New Haven, he worked as an environmental radio broadcaster and photographer with public radio in his home state of Michigan. His current work focuses on policy done in partnership with UN agencies, updating international approaches to deal with modern issues – specifically at the nexus of climate change, human migration, and data regulation.
---
Abigail Chan, Editor, Web Content Manager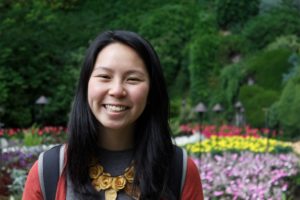 Abby is a Master of Environmental Management candidate at the Yale School of Forestry and Environmental Studies, specializing in Ecosystems, Land Conservation, and Management. She is particularly interested in investigating and transforming traditional frameworks of land conservation to include innovative strategies for resilience, community engagement, and diversity & equity opportunities. Prior to Yale, Abby attended the University of Virginia, where she received her B.S. in Environmental Sciences and a B.A. in Environmental Thought & Practice.
---
Megan Edwards, Editor

Megan is a joint M.E.M. (Yale FES) and J.D. (Pace Law) student and is interested in environmental justice and environmental conservation. She has been an intern at the Land Use Law Center for Sustainable Development, where she researched how farmers are economically limited by the zoning of agricultural lands. Megan has also been an intern at the Conservation Law Foundation, where she focused on Clean Water Act litigation in New England and PFAS regulation in Massachusetts. She graduated from Simmons College having studied Biology and English Literature.
---
Pat Wiedorn, Editor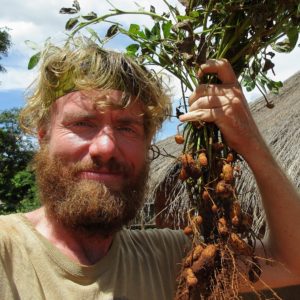 Pat Wiedorn graduated from the US Naval Academy in 2011 with a B.S. in Chemistry. After commissioning as a submarine officer, he reported to the USS Oklahoma City (SSN-723), a fast-attack submarine then stationed in Guam. After the Navy, Pat served as a Peace Corps Volunteer in Zambia. There, he lived in a rural village and taught fish farming, in addition to HIV/malaria prevention, integrated farming, and nutrition. His special passion was orange sweet potatoes. At Yale, Pat is studying for an MA in Global Affairs at the Jackson Institute, and is focusing on international development.
---
Emma Johnson, Editor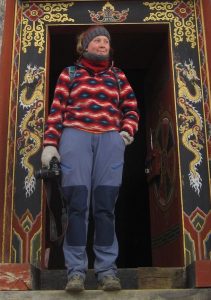 Emma Johnson is a Master of Environmental Management '20 candidate at the Yale School of Forestry & Environmental Studies. Her areas of study include ecosystem science, mountain ecology, land management, and global environmental issues. Before coming to Yale, Emma worked on the Student Life team for The School for Field Studies study abroad program in Bhutan. She lived in Bhutan for a year helping facilitate a study abroad experience for undergraduates and studying youth perceptions of climate change and the environment. She received her B.S. in Environmental Science from Davidson College in North Carolina.
---
Elizabeth Himschoot, Editor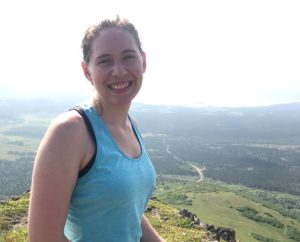 Elizabeth Himschoot is a Master of Environmental Management candidate at Yale School of Forestry and Environmental Studies specializing in Ecosystem and Land Conservation and Management. She is interested in landscape management for biodiversity conservation through the use of cooperative land management and conservation strategies inspired by multiple ways of knowing. Before coming to Yale, Elizabeth worked at the Smithsonian National Zoo and Conservation Biology Institute participating in animal nutrition and conservation research for two years. She received a B.S. in Biological Sciences from the University of Alaska – Fairbanks in 2017.
---
Maximillian Schreck, Editor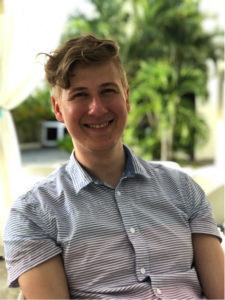 Maximilian is a Master of Environmental Management candidate at the Yale School of Forestry and Environmental Studies, specializing in both Business and the Environment, and Climate Change Science and Solutions. He has an interest in utilizing the economic power of the private sector to mobilize cooperative action on climate change mitigation, adaptation, and resiliency. Prior to coming to Yale, he worked as a economics researcher at his alma mater, the Rochester Institute of Technology, and then at The University of Massachusetts Amherst, focusing on environmental and waste management policy.
---
Britta Dosch, Editor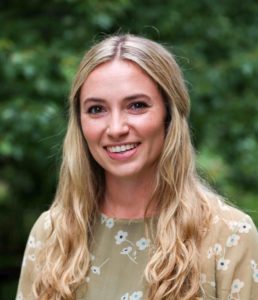 Britta is a second year master's student at the Yale School of Forestry & Environmental Studies where she is studying the intersection of conservation and climate change. She is particularly interested in understanding the governance structures and scientific underpinnings of climate change and ecosystem functions. She spent the past summer interning with UN Environment's Secretariat for the Convention on Biological Diversity on their climate change team. Prior to graduate school, Britta worked for a climate policy think tank in Washington DC, the Center for Clean Air Policy, where she focused on GHG mitigation in the energy, transit, and waste sectors in Latin America and SE Asia. She graduated from Boston University with a BA in International Relations and a minor in Spanish. She is a native of Los Angeles, CA.
---
Becca George, Editor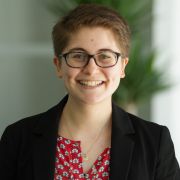 Becca George is an editor for Sage Magazine. She is a first-year student at the Yale School of Forestry & Environmental Studies, pursuing a specialization in People, Equity & the Environment and Urban Studies. Prior to FES, she worked at the Asia Foundation and the World Resources Institute and graduated with a B.A. from Wellesley College.
---
Previous Staff
2019
Editor in Chief
Caleb Northrup
Staff Editors
Trevor Dolan, Karam Sheban, Sam Corden, Emma Johnson, Jen Shin, Meredith Brown, Alejandra Hernandez, Michael Storace, Nick Lo
2018
Editor in Chief
Mark DeSantis, Natural Resource Policy Analyst at Congressional Research Services
Senior Editor
Noah Sokol
Associate Editor
Rachel Gulbraa, Recreation and conservation consultant at WCS Adirondacks; Writer at Yale Climate Connections
Digital Communications Manager
Rachel Weston, Rachel Weston, Natural Resource Manager (NRM) Coordinator (Region 10) at US Forest Service
Staff Editors
Laura Brush
Nathalie Woolworth, National Partnership Coordinator at US Forest Service
Faculty Advisor (2006-2018)
Fred Strebeigh
2017
Editor in Chief
Max Webster, Evergreen Forests Program Manager at Washington Environmental Council
Creative Director
Alex Co, Pittsburgh Living Product Hub Coordinator at International Living Future Institute
Senior Arts Editor
Allyza Lustig, Senior Associate, Program Coordinator at United States Global Change Research Program
2016
Editor in Chief
Will Murtha, Emissions Markets and Policy Reporter at Argus Media
Senior Arts Editor
Katie Christiansen Holsinger, Editor at The Artists Field Guide to Greater Yellowstone
Features Editors
Shelley Clark, Legal Assistant at The Chanler Group
Elias Kohn, Lewis and Clark Environmental Law Fellow
Breanna Lujan, Global Climate Program Assistant at Environmental Defense Fund
2015
Editor in Chief
Timothy Brown, Writer, Editor and Multimedia Storyteller at Yale School of Forestry & Environmental Studies
Managing Editor
Joseph Calamia, Senior Editor at Yale University Press
Features Editor
Sarah Austin Casson, Yale Law School Peter and Patricia Gruber Fellow in Global Justice at The WILD Foundation
Contributing Editors
Paul Burow, PhD Student at Yale University
Kristin Dreiling, Practice Manager, Environment and Natural Resources at Chemonics International
Christopher Halfnight, Policy Manager at Urban Green Council
Gina LaCerva
Amy Weinfurter, Research Analyst at Yale Data-Driven Environmental Solutions Group
2013
Editors in Chief
Ben Goldfarb, Correspondent at High Country News
Jason Schwartz
2012
Editors in Chief
Aaron Reuben, Science Writer, Conservationist, Neuropsychologist-In-Training
Michael Parks, Executive Director, San Francisco Business Council on Climate Change
2011
Thomas Chase, Project Manager, New Ecology, Inc.
Dylan Walsh, Freelance Writer