One of our most popular programs, SAGE Stories is a storytelling series hosted by SAGE Magazine once a term. SAGE Stories gives a platform to members of the YSE community to listen and be heard, connect with their peers, and share the diverse perspectives and lived experiences that make our school so special.
Each term, SAGE Magazine announces the storytelling theme and solicits pitches from YSE students, faculty, staff, and friends to share on-stage in front of a captive (and enthusiastic) audience. We work with participants to hone and craft their stories in advance of the show, and we encourage them to share their storytelling skills with others.
Information about our Spring 2023 SAGE Stories and SAGE Magazine Release Party coming soon!!
Sage Stories – 2022 Fall
Beacons – Signs, Salvations, Celebrations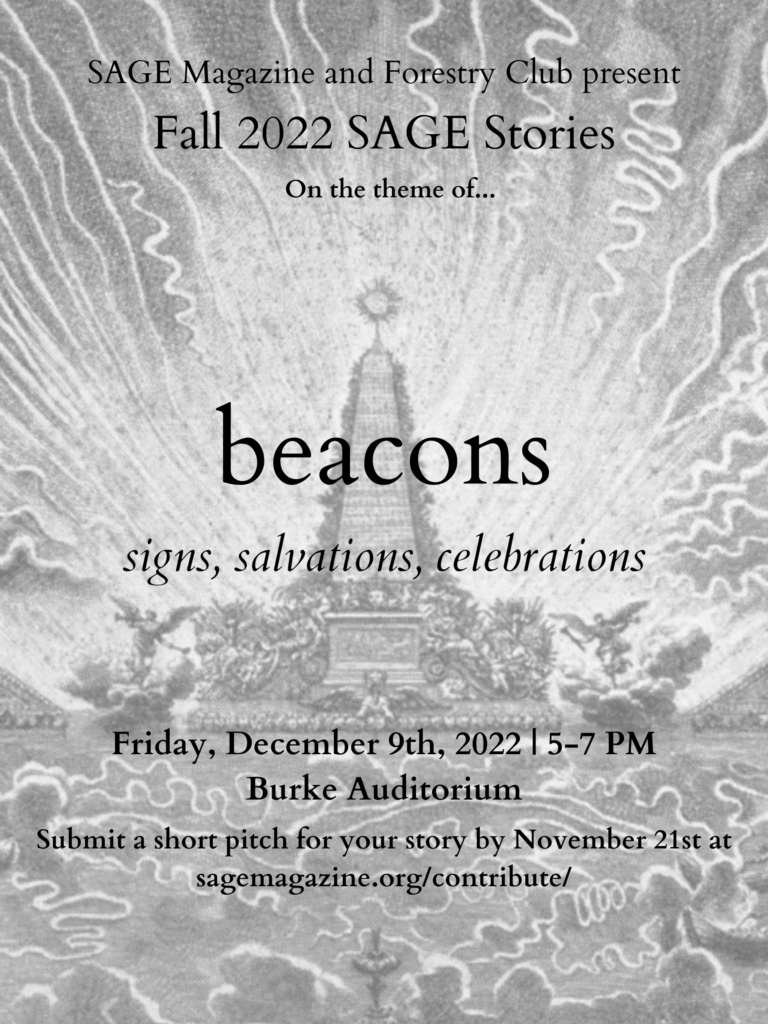 Sage Stories – 2021 Fall
Moonlight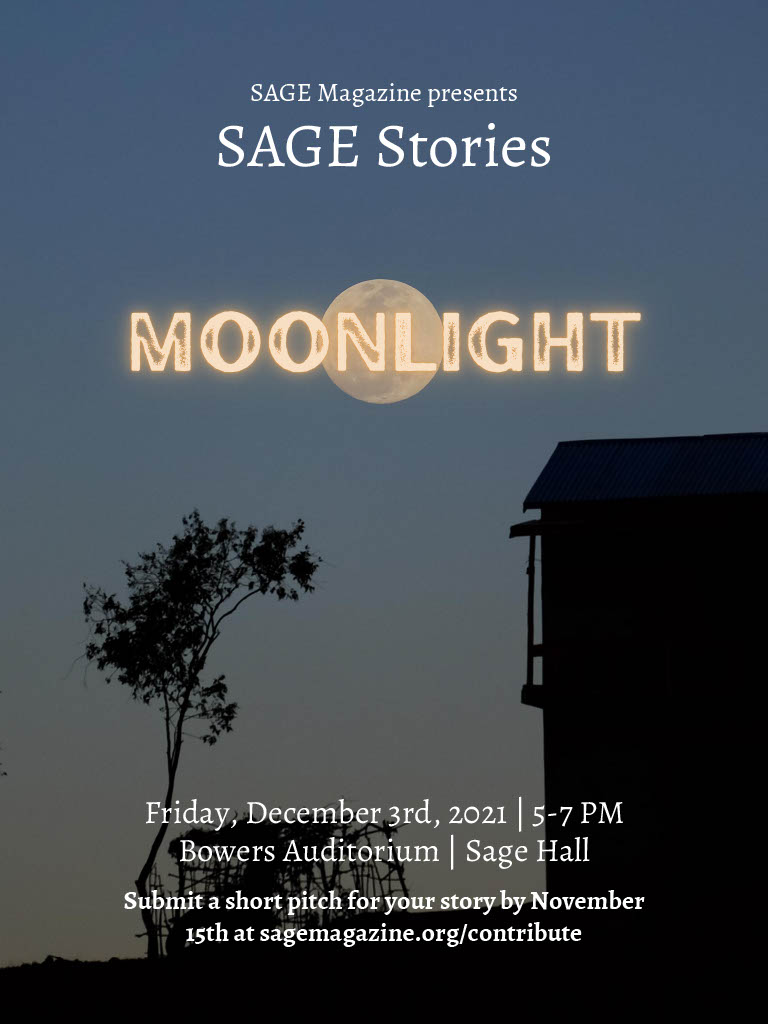 Sage Stories – 2020 Spring
Diversion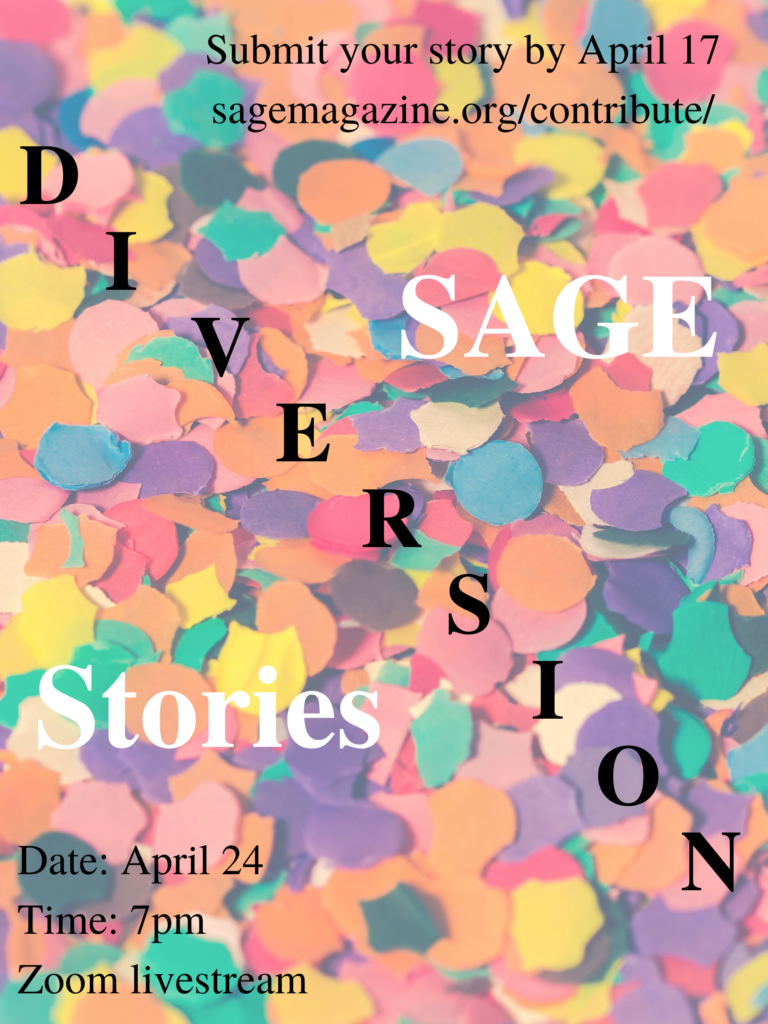 ---
Sage Stories – 2019 Fall
Left Field:
Stories of Surprise
---
Sage Stories 2019 – Spring
Escalation
---
Sage Stories 2018 – Fall
Inclement Weather:
Tension. Tumult. Triumph.
---
Sage Stories 2018 – Spring
Degrees of Separation:
Stories of Collective Resilience in a Changing World
---
Sage Stories 2017 – Fall
Wrong Turns:
Stories about Getting Lost and Finding Your Way
---
Sage Stories 2017 – Spring
Chance Encounters:
Lessons Learned from Strangers and Strange Beings
---
Sage Stories 2016
On the Edge:
Stories from the Point of No Return